With all of the stress that teachers are under at the moment, I wanted to share a program that has been a lifesaver and time-saver for me in my classroom over this past year: Google Jamboard.
What is Google Jamboard? It's a digital whiteboard that students can write on or type on. It has features for students to use it both individually and collaboratively.
Honestly, I am not the most tech savvy teacher, but using Jamboard in the classroom has been a game changer for my math students. Here are some top ways I have successfully used Jamboard to save me time and help my students.
Guided Practice in Real Time Using Jamboard
One day my students were having a hard time with certain problems on a worksheet I had given them. I knew I wanted them to work through the problems on their own without direct help from me. So I projected a blank Jamboard screen to the class. Students called out the number of the problems they were stuck on. I would then make up a similar problem and write it on Jamboard. I was able to walk through the steps on my problem as they worked on their problem. As I completed the practice problem, they could see exactly what their next step should be on their own problem.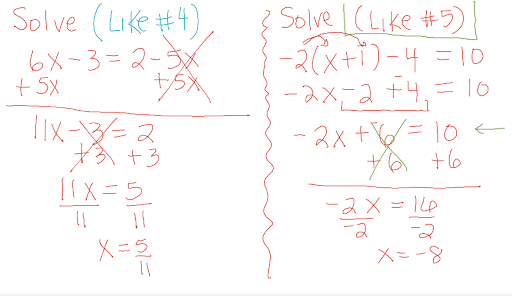 Using Jamboard in the Classroom for Blank Templates
To help students practice different mathematical concepts, you can create fill-in-the-blank templates to use on Jamboard. For example, I created the fill-in-the-blank template pictured below in Google Slides. I then saved it as an image and copied it onto Jamboard. You can individually assign students a board. Hence, I gave each student their own copy so they could use the template to help them organize the information. The best part about using Jamboard with blank templates is you can watch as students fill out their template. This allows you informally assess their knowledge and make sure they are staying engaged.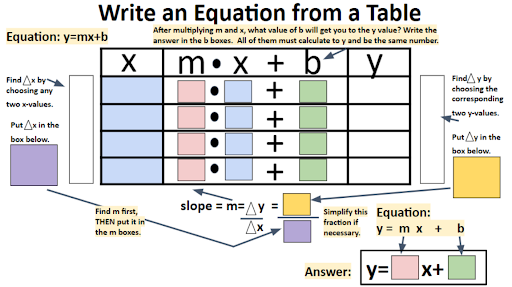 Check out this informational video to find out more about copying a slide and using blank templates on Jamboard!
Using Jamboard in the Classroom as a Supplement to Other Math Programs
Wish you could easily present problems from Delta Math, Formative.com, IXL or any other online math program you are using in your classroom?
Open Delta Math (or whatever platform you will be using for that day) and find a problem you want to present to the class. Use the snipping tool to create a PNG. Copy and paste it into Jamboard and you are ready to go! You can then put it into Google Classroom or share it with your class so they will always have access to the notes.
Want to see it done step by step? Check out this short video!
Tutoring, Zoom, and Jamboard
Not only is Jamboard great for in person learning, but it works perfectly when doing online tutoring. I found this out one day when I ran out of time while tutoring a student through Zoom.
When tutoring, students share their screen with me to work through the problem. I wanted to finish helping this student through the last problem, but we were not able to continue our Zoom call. So, I took a picture of my screen from my phone and emailed it to my computer (you could probably also take a screenshot!) I copied the picture onto Jamboard and worked out the problem for him to eventually see. I was then able to share the finished example so he could use it as a future reference!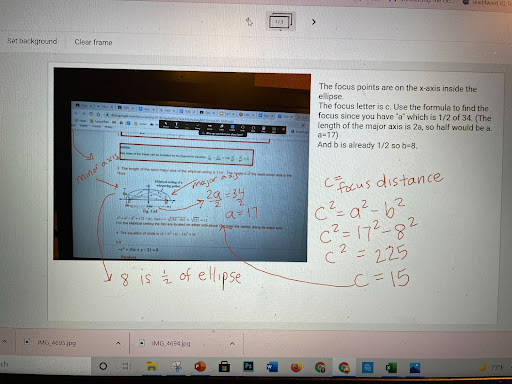 With so many practice uses, Jamboard is a great tool for saving time and helping your students especially with difficult math problems!
How do you use Jamboard in your classroom? I would love to get more ideas! Let me know in the comments!
Check out these math resources that could work great with Jamboard!